One of the main problems we face in cancer is that caused by cancer stem cells (CSC) responsible for the origin, tumor resistance, resistance to chemotherapy and metastasis.
Salinomycin is an antibiotic widely used in veterinary medicine that, in in vitro and in vivo studies, has shown excellent results against cancer stem cells, acting directly on different pathways of CSCs, such as the Wnt pathway and by inhibition of the p-glycoprotein cassette transporter / MDR, a pathway responsible for drug resistance.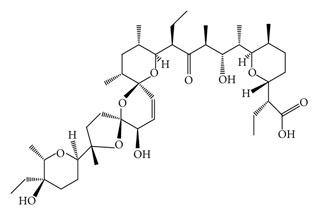 Several human clinical trials have verified its efficacy with magnificent results such as those cited in this article: Salinomycin as a drug to target human cancer stem cells.
Bibliography:
– Fuchs D, Daniel V, Sadeghi M, Opelz G, Naujokat C. Salinomycin overcomes ABC transporter-mediated apoptosis and multidrug resistance in human leukemia stem cell KG-1a cells. Biochemical and biophysical research communications . 2010; 394 (4): 1098-1104. [ PubMed ] [ Google Scholar ]
– Elliot A, Adams J, Al-Hajj M. The ABCs of cancer stem cell drug resistance. 2010; 13 (9): 632–635. [ PubMed ] [ Google Scholar ]
– MF Clarke, JE Dick, PB Dirks et al., Cancer stem cells: perspectives on current status and future directions: cancer stem cell AACR workshop," Cancer Research , vol. 66, no. 19, pp. 9339-9344, 2006.View in: Publisher's site | Google Scholar
– Kim WK, Kim JH, Yoon K et al. Salinomycin, a p-glycoprotein inhibitor, sensitizes radiation-treated cancer cells by increasing DNA damage and inducing G2 arrest. Investigational New Drugs . 2011: 1-8. [ PubMed ] [ Google Scholar ]
– S. Liu and MS Wicha, "Targeting breast cancer stem cells," Journal of Clinical Oncology , vol. 28, no. 25, pp. 4006-4012, 2010.View at:
Publisher's site
|
Google Scholar
Request information without obligation
Request information without obligation, we will study your case with our medical team to give you an answer as soon as possible.